Employment
Baltimore Lab School (BLS) is an innovative learning community fostering scholarship and creativity in students with a variety of learning disabilities and ADHD. In an environment of inquiry and hands-on exploration, BLS students learn to advocate for themselves as they become engaged and compassionate members of a global society.
All BLS employees are dedicated to the education and growth of students with learning differences. Our staff are collaborative, caring professionals who provide the best education possible to our students. They achieve this through implementing an arts infused, project based curriculum that adheres to Common Core standards. All first year teachers at BLS are supported through a structured mentoring program. All full time employees receive medical, dental, and life insurance benefits.
Baltimore Lab School was the recipient of the Baltimore Sun Top Workplaces Award for 2015, 2016, and again in 2017. BLS was the top ranked school in its category because it is an exceptional, exciting, and rewarding place to work according to those to work here.
Baltimore Lab School does not discriminate on the basis of race, gender, religion, sexual orientation, or national or ethnic origin in the administration of its hiring practices.
---
EMPLOYMENT OPPORTUNITIES
Spanish teacher-part time or full time in high school
Baltimore Lab School seeks a part-time OR full time High School Spanish Teacher.
Requirements include:
Bachelor's degree from an accredited college or university
Valid teacher's certificate in the area of General Special Education, in another area with eligibility to add a General Special Education endorsement, or in the process of having an application for certification reviewed by the Maryland State Department of Education
Working knowledge and implementation of IEPs and participation in IEP meetings
Interested applicants are requested to submit a cover letter, resume, and copy of current certification to Holly Kelly, HR Manager at holly.kelly@baltimorelabschool.org.
Communications assistant-part time
Baltimore Lab School seeks a Communications Assistant to support our Director of Communications.
Requirements include:
Interested applicants are requested to submit a cover letter, resume, and copy of current certification to Holly Kelly, HR Manager at holly.kelly@baltimorelabschool.org.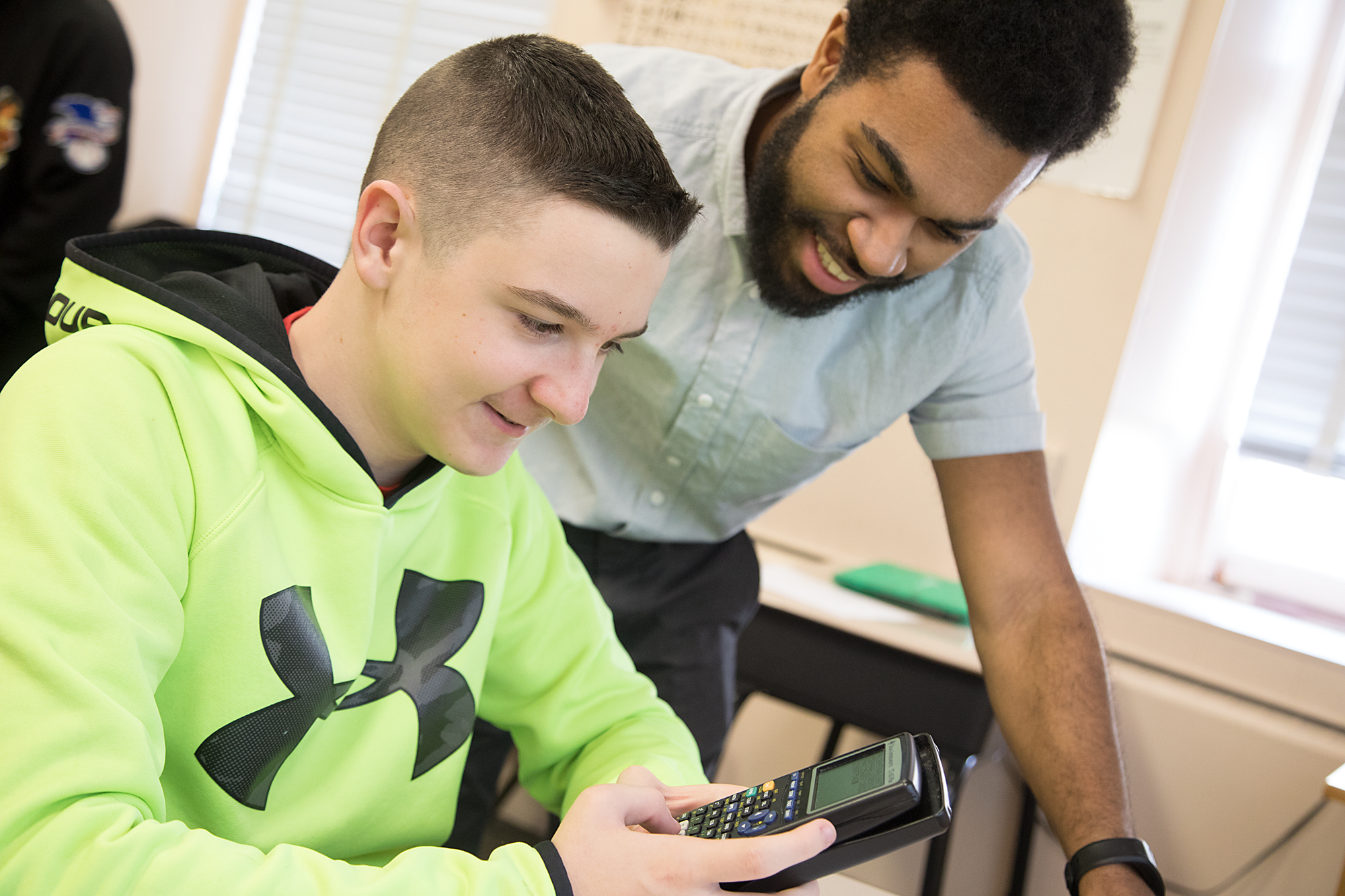 "The energy here at BLS is infectious. Students are eager to learn and show genuine interest in the skills they are learning. They are not afraid to make mistakes, laugh about them, and correct them." - Mr. Allen, High School Math Teacher
INTERNSHIPS
Every semester, Baltimore Lab School hosts undergraduate and graduate students from local colleges and universities. These opportunities have included internships, student teaching, and service learning projects. During their time here, these undergraduate and graduate students work with a variety of Baltimore Lab School faculty and staff in classrooms, admissions, development, alumni relations, outdoor education, after school programs, and more.
For more information about these opportunities, please contact Brandie Sullivan at brandie.sullivan@baltimorelabschool.org or 410-735-0078.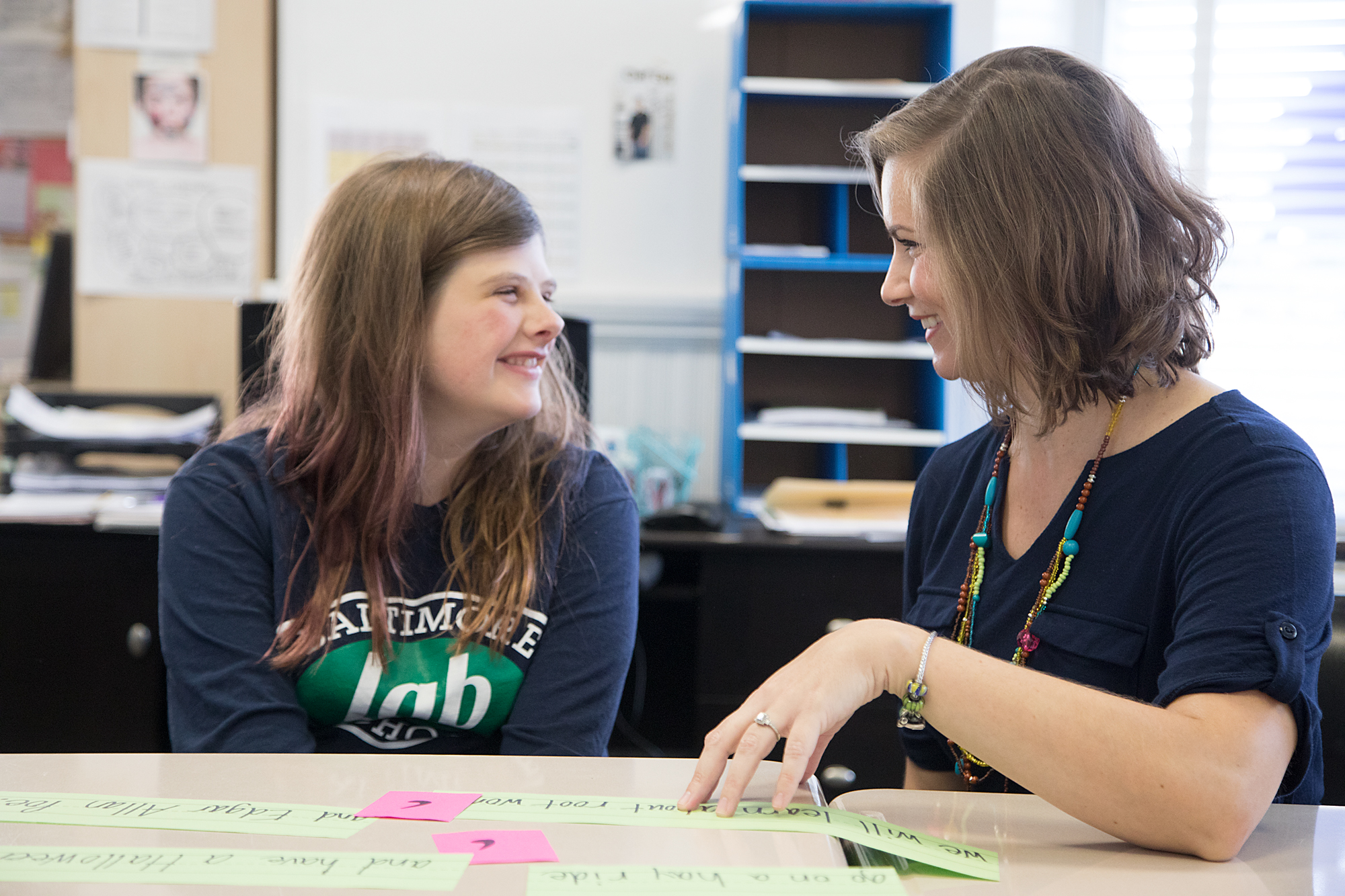 "My favorite part of BLS is definitely the students -- they are so kind and excited to learn. They make my job meaningful and enjoyable." - Ms. Fabian, Middle School Teacher
LOCATION
Baltimore Lab School is conveniently located in the heart of Baltimore City. We take pride in – and full advantage of – our prestigious university neighbors, including Johns Hopkins University and Maryland Institute College of Art (MICA), as well as the rich arts and culture scene of the Station North Arts and Entertainment District and Charles Village.
BALTIMORE LAB SCHOOL IS A
TOP WORKPLACE
Baltimore Lab School was recognized as a Top Workplace by The Baltimore Sun based on ratings by its employees in 2015, 2016, and 2017. The Baltimore Sun Top Workplaces are evaluated based on surveys sent to employees of nominated companies. Top Workplaces was developed by Workplace Dynamics in 2006 and surveys over one million employees each year, partnering with some of the most prestigious publications in the country to bring the program to readers.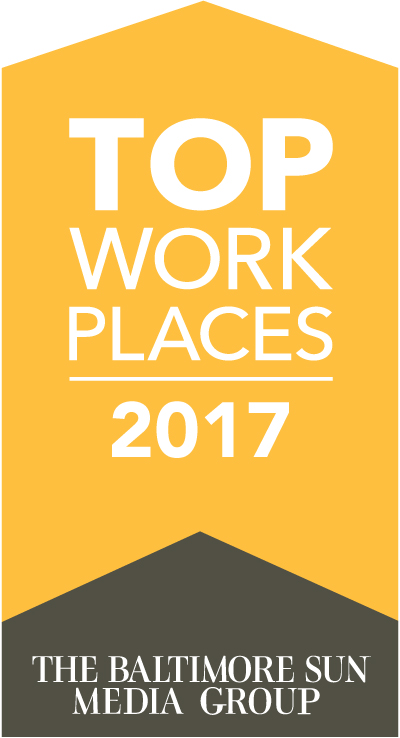 The Perks of Working at BLS
Learn more about the growth opportunities, discounts, and benefits Baltimore Lab School employees enjoy.