Admissions Process
Baltimore Lab School has a rolling admissions process: we accept applications at any time. However, the usual procedure is to submit an application as early as possible for the following school year. It is to your advantage to apply as early as possible to allow time for application review, scheduling a visit, and completion of the process.
We cannot process incomplete applications. Please keep originals for your own files. Any materials submitted to Baltimore Lab School remain part of our confidential records. The most efficient way to complete your application is to upload all documents directly into the online application system. Due to the sensitive nature of application materials (and because faxes are often illegible), please do not fax documents.
Please use the following checklist when submitting an online application:
Parent/Guardian informational call or session with Baltimore Lab School & introduction to applicant*
Complete online application form (link will be provided to you in an email)*
Include a current psychological or neuropsychological evaluation (2-3 years old from date of application)*
Most recent report card (or equivalent from your child's current school)*
Teacher Evaluation of Student Strengths & Needs completed by current teacher(s) or tutor*
Individualized Education Plan (IEP) or 504 plan, if applicable
Most recent Educational testing, if applicable
Most recent Speech/Language and Occupational Therapy testing, if applicable
Non-refundable $50 application fee to cover the processing of the application and a review of the records (The fee does not apply if your child is placed by a school system)*
Only if applying for 10th, 11th, 12th grades: most up-to-date official transcript, any standardized test reports (HSA, SOL, SSAT, PSAT, SAT, ACT), and Letter of Eligibility for Accommodations from College Board or ACT, if previously approved
*These steps and/or documentation are required to create a completed application.
Only when a complete application packet has been received will the Admissions Committee review the records. If Baltimore Lab School's program seems to be an appropriate fit for the student, s/he will be invited for a classroom visit. Following the student's visit to Baltimore Lab School, an admissions decision will be made by our Admissions Committee. If Baltimore Lab School's program is not appropriate for your child, you will be notified as soon as possible after the Committee has reviewed your application materials.
Baltimore Lab School's programs and policies are applied with equal consideration to all of its applicants and students. The School does not discriminate on the basis of race, gender, sexual orientation, religion, national origin, disability, or any other status protected by applicable law. It is the policy of the School to provide reasonable accommodation to admitted students who can meet the academic expectations of the School. Enrollment is conditioned on the student's ability to participate in the school's programs, with or without reasonable accommodation. Baltimore Lab School evaluates each need for accommodation on a case-by-case basis, considering the needs of the individual students. However, the School's programs generally are not designed to support the needs of students with primary emotional difficulties.
Parents/guardians unfamiliar with Baltimore Lab School should request an admissions packet or contact the Director of Admissions, Ms. Kelly Keesler, at kelly.keesler@baltimorelabschool.org to arrange an informational call or tour.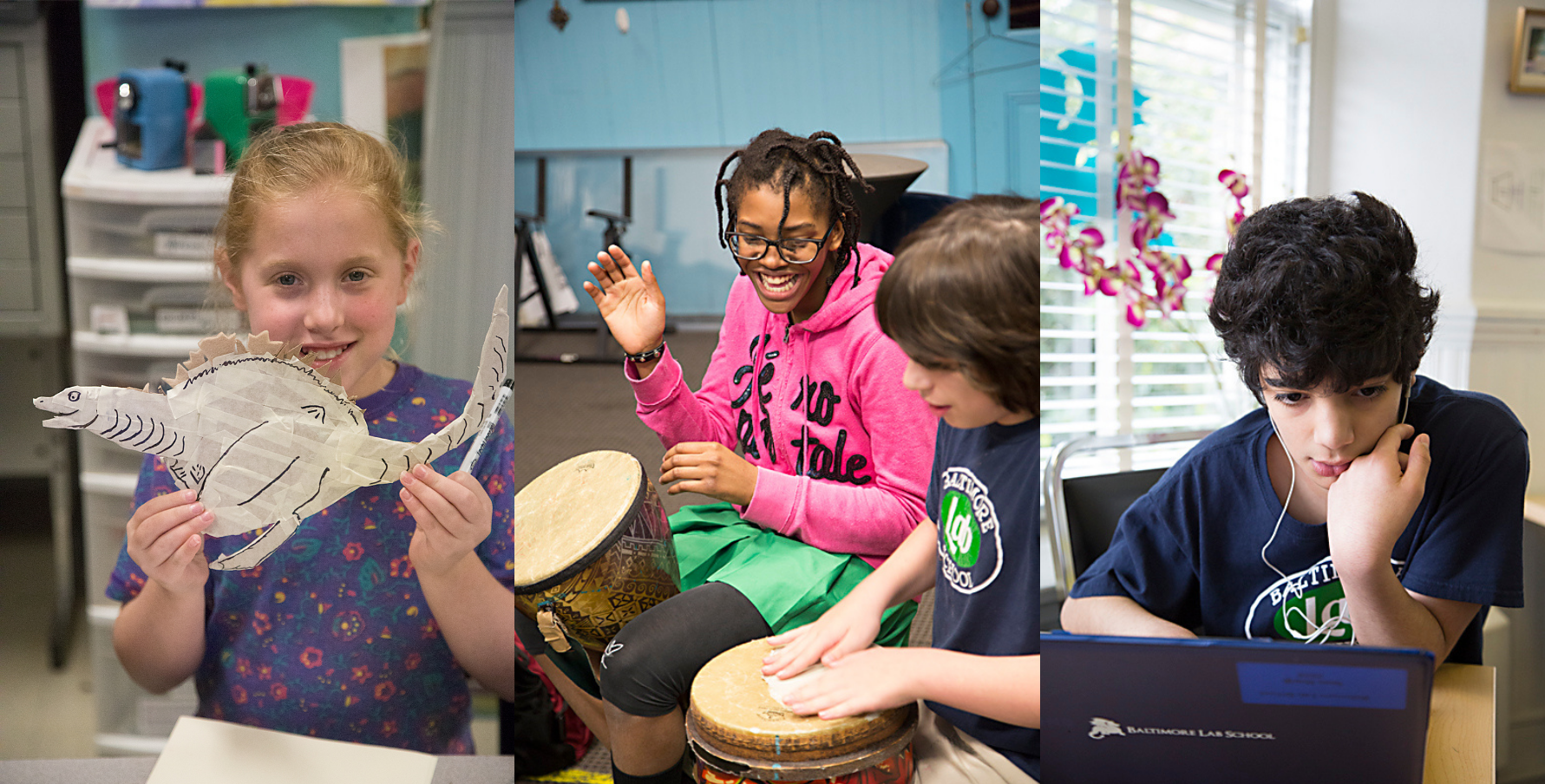 For more information about school visits, click here.