Outdoor Education
OUTDOOR EDUCATION & ADVENTURE BASED LEARNING
Through academic classes, adventure activities, outdoor day trips, and longer excursions, students explore their world, build their self-esteem, and emerge with a stronger sense of themselves as leaders and environmental stewards.

The form and content of outdoor environmental activities are designed to give students an "I can do it!" experience, and help them meet specific environmental-issue instruction goals. Environmental literacy is developed in scope and sequence in all grades and "threaded through" the arts, sciences, social studies, and humanities, in addition to a wide variety of experiences outside of school. Teachers in these disciplines collaborate to add content, meaning, and hands-on extension activities that allow our students to become true stewards of the environment.
"Live It; Learn It" BLS WATERSHED STEWARDS PROGRAM
At Baltimore Lab School, Outdoor Education is a means of curriculum enhancement through experiences in the outdoors. Students are actively engaged in an authentic experience making discoveries and experimenting with knowledge themselves instead of hearing and reading about the experiences of others. Baltimore Lab School Watershed Stewards of the Chesapeake Bay is a program that combines education about the Bay and student-initiated action projects. Individual students are eligible to earn community service hours by participating.
Thanks to a grant from the Chesapeake Bay Trust (funded by sales of Maryland's Treasure of the Chesapeake license plate) we leave our urban campus to get outside and learn through hands-on experiences. In the Spring of 2019, the Baltimore Lab School was honored by the Chesapeake Bay Foundation as a CBF Student Leadership Affiliate. Take a look at the Chesapeake Bay Trust Statistics from 2022.

This program is led by Patti Child, who has been bringing Lab's innovative, creative methodology to students for 20 years and is currently a Master Watershed Steward of the Chesapeake Bay. For more information about the wonderful initiatives and activities for Baltimore Lab School's students, contact Patti Child at patricia.child@baltimorelabschool.org.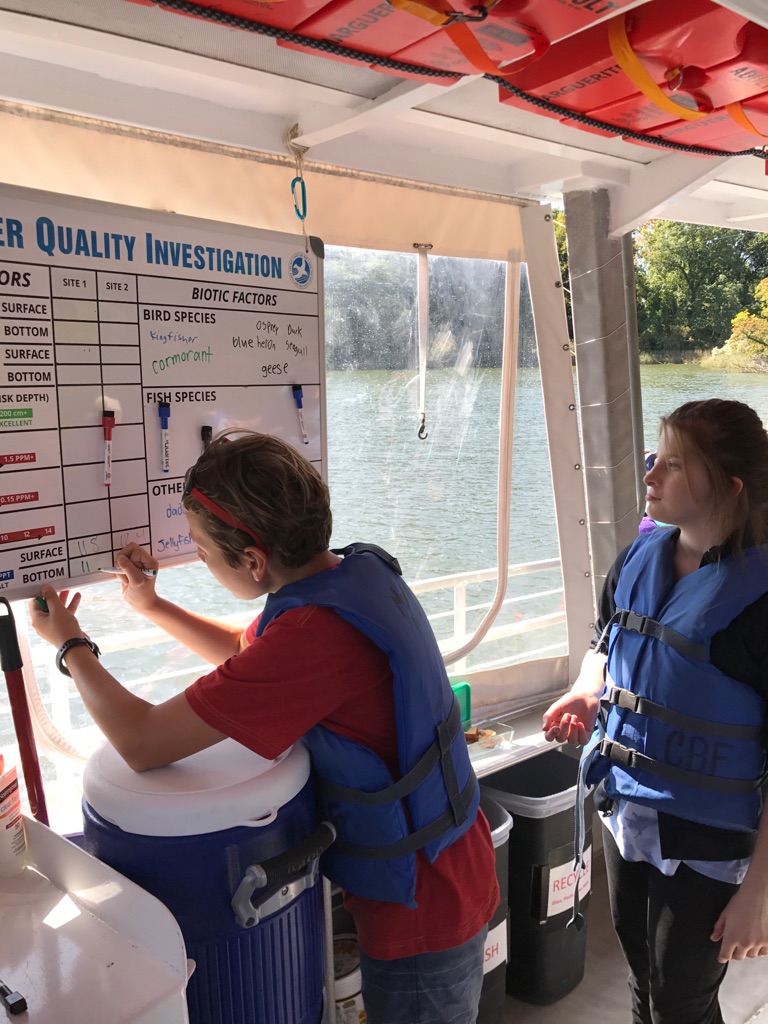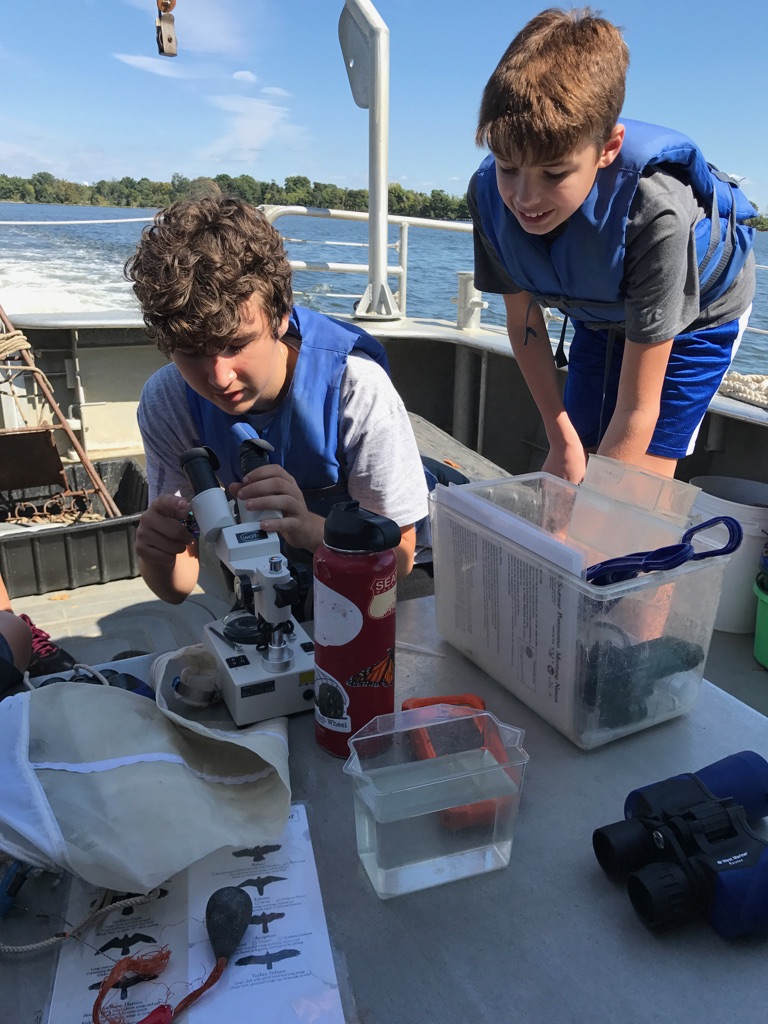 Baltimore Lab is a Certified Maryland Green School
This accomplishment represents our school's commitment to environmental literacy for staff, students, and the community. Thank you to the Maryland Association for Environmental and Outdoor Education (MAEOE) for recognizing this commitment, and supporting our students in becoming well-informed citizens and consumers.
Mr. Doug Dows (High School Science Teacher) and Ms. Audrey Hildebrand (Middle School Science Teacher) lead these efforts with students. Mr. Dows will be documenting our Green School activities throughout the year. Take a look at our 3rd MAEOE Renewal Application for a comprehensive look at all of our green initiatives!
Baltimore Lab School Environmental Literacy Goals
Goal 1: Every Baltimore Lab School student graduates with the knowledge and skills to make informed environmental decisions.
Goal 2: All Baltimore Lab School teachers are provided with sustained professional development, tools, and resources that support their role in providing students with high-quality environmental education.
Goal 3: Baltimore Lab School will maintain its buildings, grounds, and operations to support positive environmental and human health outcomes.
Goal 4: Baltimore Lab School will reach out to regional and state programs to obtain the full suite of information and opportunities available for our students.
ROCK CLIMBING:
Our rock climbing program is one of the adventure-based learning experiences offered through Baltimore Lab School's Outdoor Education program. Adventure-based learning experiences promote self-confidence and self-esteem and improve critical life skills such as teamwork and leadership. The rock climbing program is designed and customized for Baltimore Lab School students. Students will explore and learn rock climbing skills along with critical skills and self-concepts that contribute to success in academic classes and the real world.
Register for Rock Climbing here.
SWIMMING:
Our swimming program is now part of the adventure-based learning experiences offered through Baltimore Lab School Outdoor Education. The swimming program is designed and customized for BLS students. Instruction can include basic learn-to swim skills, stroke refinement, and rescue skills. The objectives are to orient students to the aquatic environment, gain and build on basic skills, learn and refine different strokes, and acquire personal safety and rescue skills.
Register for Swimming here.