Speech-Language Therapy
Speech and language difficulties can have a profound impact on a student's academic, social, and emotional development. These difficulties can include a wide range of areas including: receptive language, expressive language, articulation, pragmatic language, voice, fluency, language based reading skills, executive functioning, and auditory processing. Assessment and treatment of speech and language weaknesses are critical when supporting students' academic growth and success as well as promoting overall improved quality of life.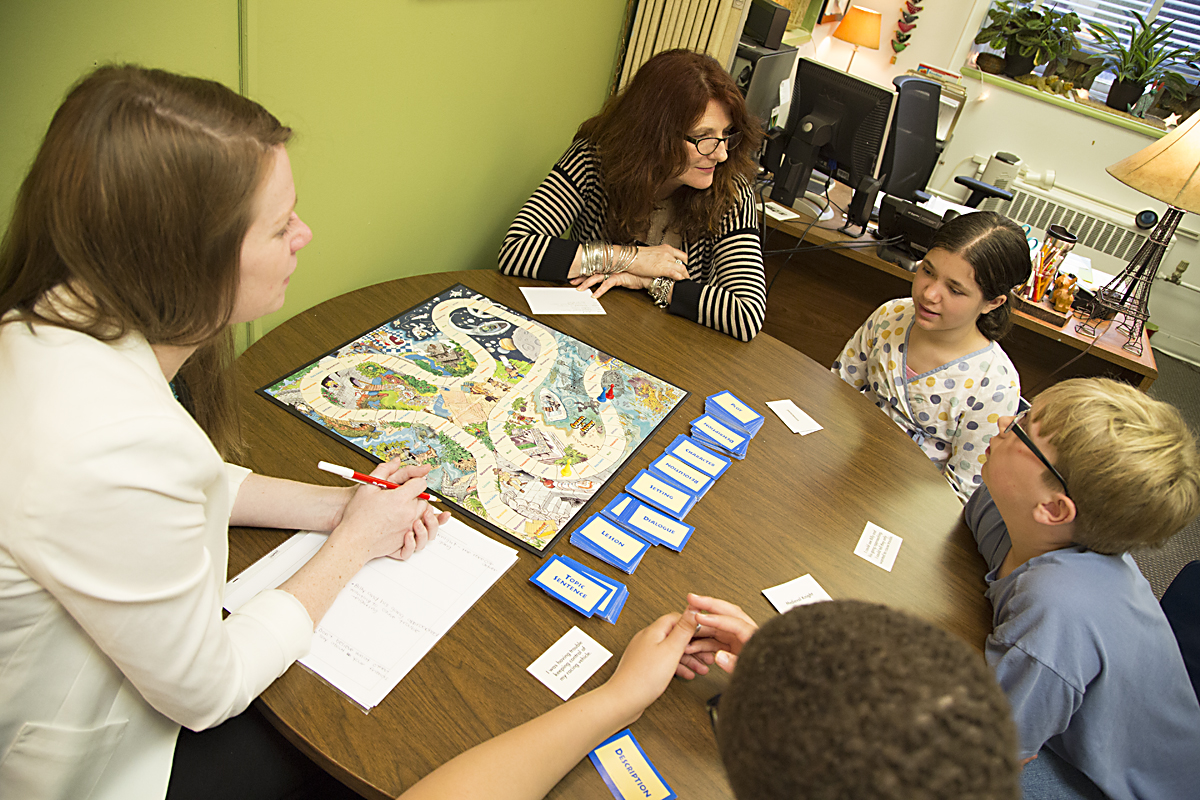 At Baltimore Lab School, our speech-language department offers comprehensive evaluations and researched-based therapy. These services are provided during the school day as well as in an outpatient capacity. Outpatient services are available both before and after school and are accessible, not only for BLS students, but also for children and adults from the community.
Speech-language pathologists at BLS are licensed by the Maryland State Board of Examiners and certified by the American Speech-Language and Hearing Association (ASHA). Our team values using the most recent research and a collaborative approach to diagnose and treat communication disorders.
To learn more about Speech-Language services, please contact Kara Wimert at kara.wimert@baltimorelabschool.org or (410) 735-0060.