Learning at BLS
OUR METHODS ARE DIFFERENT
Our transformative classroom experiences and engaging, multisensory, arts-based curriculum set us apart from other schools.
Based on the groundbreaking teaching methods developed by our founder, Sally L. Smith, our program is proven to help young people navigate challenges with reading, writing, math, and executive functioning while preparing them for a range of rewarding choices after graduation.
Our teaching methods are multi-sensory, visually stimulating, and engaging for students with learning disabilities and ADHD/ADD.
EVIDENCE-BASED INSTRUCTIONAL PRACTICES

ORTON-GILLINGHAM METHODOLOGY

IMSE Impact delivers complete, evidence-based Structured Literacy professional development and instructional programs. Based on the latest research in the Science of Reading, IMSE Impact incorporates the Orton-Gillingham methodology and all five pillars of literacy – plus language comprehension, spelling, and writing – to drive measurable gains for all students. Many of our educators and clinicians have participated in the IMSE Impact training sessions that include Comprehensive Orton-Gillingham Plus, Morphology Plus, and Phonological Awareness for all grades, addressing all of the key elements of literacy instruction in the classroom.

STUDY OF WRITING THROUGH A MULTISENSORY APPROACH - Paragraphology™
Paragraphology™ is the study of writing through color-coding. Paragraphology™ is a multisensory, comprehensive, scaffolded approach to writing and note-taking that can be easily utilized by children, teens, college students, and adults. Students are systematically taught a formula that guides them through the process of writing a basic paragraph to a comprehensive understanding of the five-paragraph essay. Through scaffolding, repetition, and practice of reading quality examples, producing work of their own, coding and unlocking writing prompts, and dissecting expository text, students learn the writing process inside and out. Paragraphology™ has been taught to our humanities teaching team as well as some of our clinicians.


SENSORY-COGNITIVE INSTRUCTION IN READING, COMPREHENSION, & MATH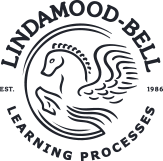 Lindamood-Bell Learning Processes has extensive experience in partnering with schools to increase student achievement through evidence‑based, sensory‑cognitive instruction as a basis for helping learners develop phonemic awareness, phonics, orthographic awareness, fluency, vocabulary, and reading comprehension. This methodology provides explicit, cumulative, and systematic instruction. Lindamood-Bell is committed to refining and researching their instruction in the area of language and literacy processes needed for reading and comprehension. This sensory-cognitive instruction has proven successful for individuals with learning challenges, including dyslexia, ADHD, and autism. The evidence-based programs develop the imagery-language foundation necessary for reading, comprehension, and math. Many of our educators and clinicians have participated in Lindamood-Bell training for programs in reading, comprehension, and math.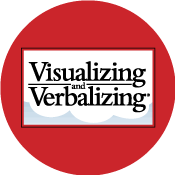 The Visualizing and Verbalizing® Language Comprehension and Thinking (V/V®) program develops concept imagery—the ability to create an imagined or imaged gestalt from language—as a basis for comprehension and higher-order thinking. The development of concept imagery improves reading and listening comprehension, memory, oral vocabulary, critical thinking, and writing. Instruction is based on a theory of cognition—reading and comprehension are cognitive acts—and can address the global needs of learners. The Visualizing and Verbalizing® program is endorsed by the Council of Administrators of Special Education.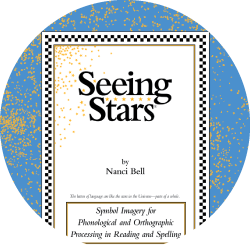 Seeing Stars® Program, Symbol Imagery for Phonological and Orthographic Processing in Reading and Spelling (SI), guides learners to visualize sounds and letters in words - as a basis for orthographic awareness, phonemic awareness, word attack, word recognition, spelling, and contextual reading fluency. The process-based instruction of Seeing Stars® teaches the student to create mental imagery for letters within words and to connect that imagery to the sounds of language. This then extends into multisyllabic words, contextual reading, and spelling. The Seeing Stars® program is endorsed by the Council of Administrators of Special Education.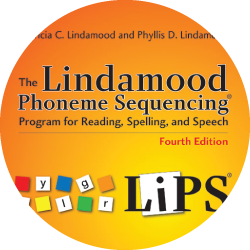 Lindamood Phoneme Sequencing® Program for Reading, Spelling, and Speech (LiPS®) is a comprehensive multisensory program that uses explicit, systematic instruction to develop phonological awareness, decoding, spelling, and reading skills. Through guided discovery techniques, students explore the physical movements involved in producing sounds and learn to hear, see, and feel the physical characteristics of sounds. This in-depth knowledge leads to the student's ability to understand how words are constructed and to self-correct essential skills for independent reading and spelling. The goal of LiPS is to develop fluent readers and competent spellers.

The On Cloud Nine® Math Program stimulates the ability to image and verbalize the concepts underlying math processes. Concept and numerical imagery are integrated with language and applied to math computation and problem-solving. There is an emphasis on both mathematical reasoning and mathematical computation.



SUPPORTING COMPREHENSION THROUGH EVIDENCE-BASED PROGRAMS
Read Live® is an evidence-based intervention that provides structured, independent reading activities for developing readers. Read Live® provides complete access to Read Naturally Live, Word Warm-ups Live, One Minute Reader Live, and Read Naturally Live—Español in a simple and effective format. This web-based program provides opportunities for teachers to work with students one-on-one while they read nonfiction and informational passages to develop their phonics skills, build fluency, and improve vocabulary and comprehension. The structured program provides for differentiated instruction that is interactive and charts student progress in a visual format for student engagement.

MULTISENSORY MATH INSTRUCTIONAL TOOLS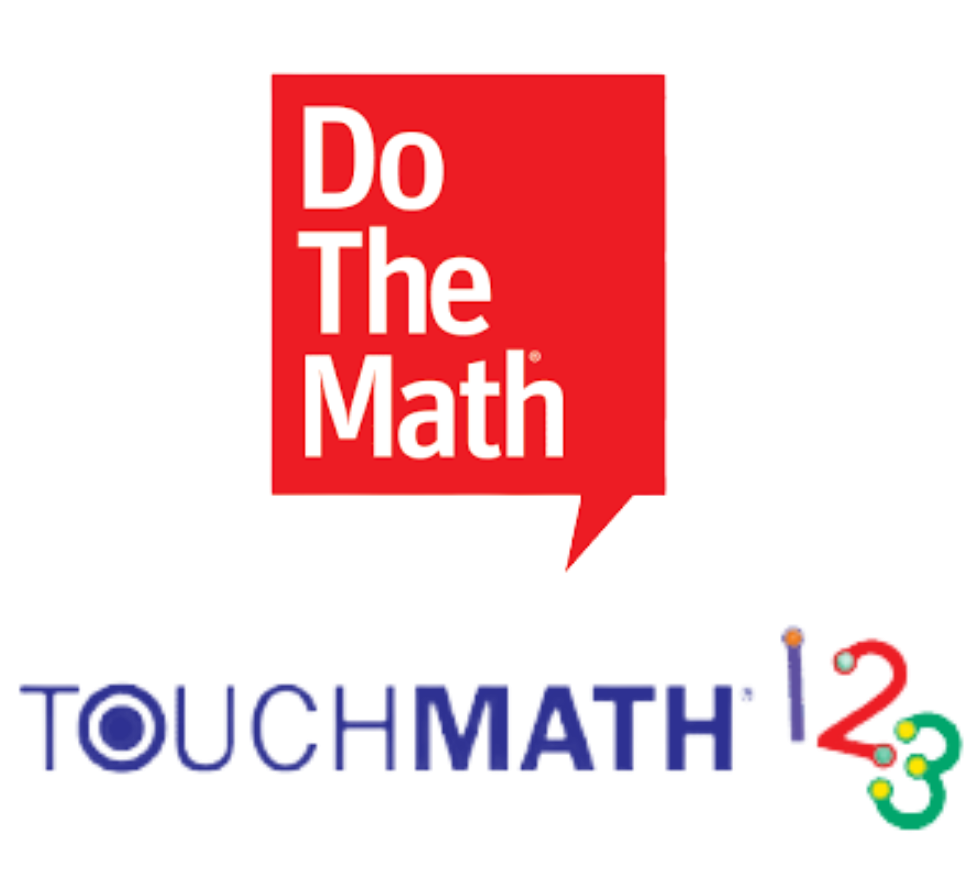 Designed to support struggling students in Grades 1–5+, Do The Math is organized into 13 scaffolded modules that focus on whole numbers and fractions. Each module contains 30 lessons. Students receive an assessment every fifth lesson to monitor progress. Additionally, students take a beginning- and end-of-module assessment to monitor growth.
TouchMath is a multisensory approach to teaching mathematics to struggling students. Using our exclusive science-based and research-backed techniques, students can use the numeral itself as a manipulative and make the transition from Concrete to Representational to Abstract (C-R-A) understanding. Decades of research have proven that TouchMath is an effective way to teach mathematics that works when other approaches fall short — from number sense to algebra. Better still, new research in recent years has begun to shed light on why this approach works so well with so many students.